HassansBlend 1.5 Latest version Hosted on Pirate Diffusion, let's collab
Hassan's Blend is part of the hosted/collab concepts library of Pirate Diffusion PRO, preinstalled. Upgrade to use it instantly.
You don't have to have Stable Diffusion locally to use it, and it also works on any smartphone. No GPU Required!
We've censored the photos below, but the model is fully uncensored. That said, it is excellent for non-adult portraits as well, as seen in these examples.
Our HassansBlend implementations comes pre-hosted on Pirate Diffusion in two flavors: the original, and 1.5 (which supports more poses has some fantasy paint elements) so there's no downloads, servers, collabs, etc to setup. It works instantly over the cloud so you can also use it on your smartphone.
Hassans Blend AI model is part of Pirate Diffusion PRO.
Prompting advice, directly from HassanBlend:
"When it comes to photorealistic prompting, think of how you need to direct someone to create a masterpiece , such as a photographer setting up for a shot with a client, or a commissioned artist to do a painting of a client. Start by thinking of the first stage, is it a photo? is it a poster? is it a flyer?
Start thinking about going a level deeper still at the beginning of your prompt: What type of photo is it? Is it a portrait/landscape shot? Is it a RAW photo or is this for Instagram/VSCO etc? Without throwing too much at the beginning you can start by a simple direction as if you are explaining to your photographer assistant it to setup for that photo now.
If you are a photographer setting a scene for a photoshoot or a specific shot, you will think methodically about the process you need to go through:
I usually try to tell it the most important things first, the "requirements" for this job is to have High Detail, RAW format, Professional close shot of PersonX.
BE AS LITERAL AS POSSIBLE
As the AI doesn't know person X, describe them…. what ethnicity are they, what stance / pose , what expression is on their face and setting/environment are they in? What time of day or night is it. Then start to think a little more granular, what hair style they have, describe the skin texture they have, freckles? Grainy skin? Acne? , what clothing do they have?
Then move on to the surrounding elements of your shot, what lighting is coming through, with all this in the shot what are type of focus are you using? You can go as granular as using specific lens/arperture/fstop /shutterspeed if you want to get a specific example. I tend to mix it a bit to get results that I can do in batch as I don't like any edits or inpaints after if I can avoid it.
Negative Prompting
Sometimes a negative prompt can do more damage than good but there can be benefits. You can have anti makeup/anti airbrushing types of negative prompts to reduce the effect of anime models. If you don't want a close up or portrait you can put those into your negative prompts."
Example:
High detail RAW color photo professional nude close photograph of a female (insert your idea) ethnicities (insert your idea) warrior(( woman standing)), in a ((cyberpunk city)),((night)), natural breasts, sexy look, (insert your idea) hair (insert your idea) style, skin pores, sexual, matte, pastel colors, backlighting, depth of field, natural lighting, hard focus, film grain, (3d), ray traced, rendered, photographed with a (insert your idea) camera (insert your idea), by (insert your idea) photographers (insert your idea) ((morning)), ((day)),High pass filter, airbrush,portrait,zoomed, soft light, smooth skin,closeup, Anime, fake, cartoon, deformed, extra limbs, extra fingers, mutated hands, bad anatomy, bad proportions , blind, bad eyes, ugly eyes, dead eyes, blur, vignette, out of shot, out of focus, gaussian, closeup, monochrome, grainy, noisy, text, writing, watermark, logo, oversaturation , over saturation, over shadow 
More NSFW prompt ideas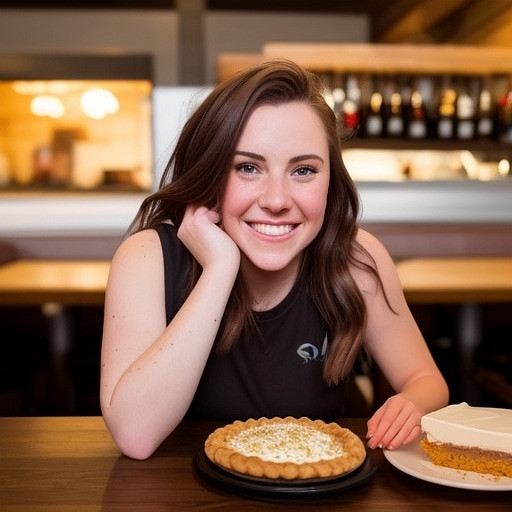 For more ideas on how to boost realism, check this tutorial